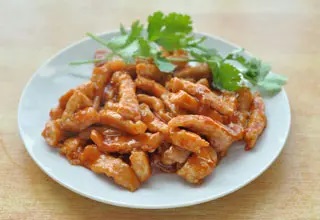 As we have been rightly told, food is the stuff of life. When it comes to China, you'll find it a most pleasurable Eden of cuisines. Among the numerous kinds of Chinese foods, what is good to order? The following are 10 of the most popular dishes you've got to try.
1. Sweet and Sour Pork
Sweet and Sour Pork is one of the classics of Chinese cuisine. No one can reject its sweet and sour mix flavor and  bright appearance. Some people don't eat pork, so some restaurants change it to Sweet and Sour Chicken, which shows how adorable its taste is.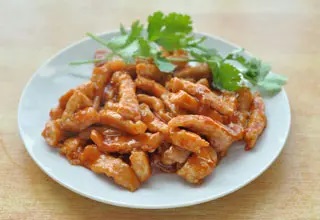 2. Kung Pao Chicken
What comes to your mind when ordering Chinese food in a restaurant? I bet your answer would be "Kung Pao Chicken".
Commonly-seen in the US TV series, Kung Pao Chicken has spread around the world as a typical Chinese food. It is basically diced chicken cooked with peanuts, cucumbers, and peppers. This red cuisine is moderately spicy with tender meat and delicious flavor.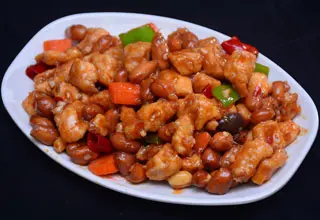 3. Spring Rolls
Spring rolls are fried pancakes with different fillings in south China.  Those from Shanghai and Guangdong are the best known. The name is intrinsically linked to the Spring Festival. In the past, the Chinese had the custom of having spring rolls to mark the end of winter and the beginning of spring.
The filling can be either sweet or savory depending on your preference. For a sweet filling, sweetened bean paste is a good choice. For a savory one, Chinese cabbage and shredded pork is particularly popular, while shredded bamboo shoots and mushrooms can be added for good measure. The skins of perfect spring rolls should be crispy, and the filling tender.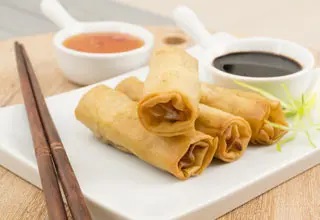 4. Ma Po Tofu
Chengdu had a small restaurant operated by Chen Ma Po. The tofu she cooked was tasty and good-looking. People loved the tofu very much and called it "Ma Po Tofu".
Ma Po Tofu is actually sautéed tofu in hot and spicy sauce. Its main ingredients are tofu, minced beef (or pork), chilies and Sichuan pepper, which highlight the characteristics of Sichuan cuisine – hot and spicy.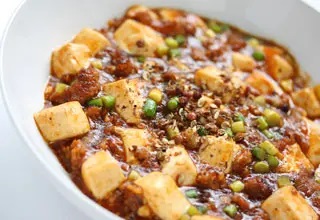 5. Dumplings
Dumplings were invented by a famous doctor of traditional Chinese medicine, Zhang Zhongjing, in more than 1,800 years ago. Doctor Zhang stuffed small dough wrappers with stewing mutton, black pepper and some warming herbs to dispel coldness and treat frostbitten ears in winter. He boiled these dumplings and distributed them to his patients until the coming of the Chinese New Year.