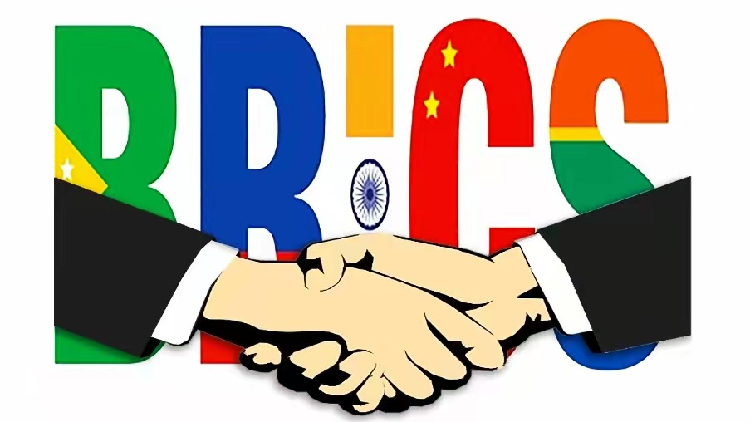 On the evening of June 23, President Xi Jinping hosted the fourteenth BRICS Summit in national capital via video link.
In his keynote address at the BRICS Business Forum, delivered via video link, President Xi Jinping concerned international commonality and coordination to keep up world peace and stability and promote international property development. Few highlights from the summit addressed by the President were;
> BRICS cooperation needed to talk out for equity and justice and reject the conflict mentality and confrontation,             oppose unilateral sanctions and abuse of sanctions, and reject the little circles engineered around                         hegemonism by forming one huge union as a family to a community with a shared future for humanity.
>  They need to make a strong and vigorous line of defence against the enhanced response of COVID                       internationally inorder to collectively defend people's lives and health.
>  Keeping industrial and supply chains secure and unobstructed to strenghthen economic recovery.
> The cooperation needs to advocate property and people-centered development, invest additional in economic    alleviation of conditions such as poverty, food, education, health and promote the implementation of UN's 2030     Agenda for Sustainable Development international development.
President Xi has urged the BRICS countries to support each other on problems regarding their core interests and work along to safeguard justice, fairness, commonality and reject political system, bullying and division.
South African President Cyril Ramaphosa, Brazilian President Jair Bolsonaro, Russian President Vladimir Putin and Indian Prime Minister Narendra Modi attended the Summit.