Featured
I Love China
News
The President of UAE met with senior Chinese diplomat to discuss bilateral cooperation and development.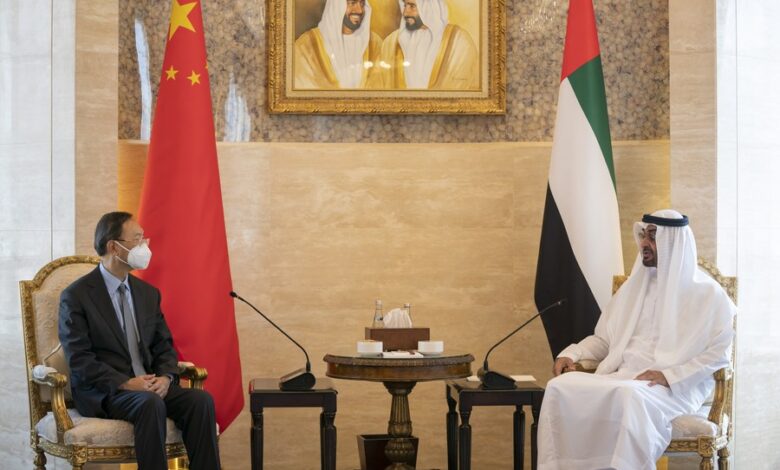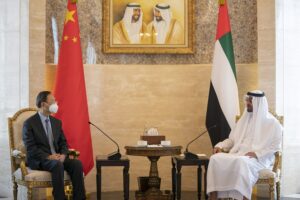 Sheikh Mohamed bin Zayed Al Nahyan, President of the United Arab Emirates (UAE), met with visiting senior Chinese diplomat Yang Jiechi on Friday to discuss bilateral ties and ways to strengthen cooperation.
Yang, a member of the Communist Party of China (CPC) Central Committee's Political Bureau and director of the CPC Central Committee's Office of the Foreign Affairs Commission, first conveyed Chinese President Xi Jinping's warm greetings to the UAE president.
Yang stated that China highly values its diplomacy in the Middle East with the UAE, an extensive strategic ally.
He stated that the strategic assistance provided by the two national leaders is essential in the development of China-UAE relations. With a fruitful meeting and phone contact at the start of this year, the two leaders have paved the road for stronger bilateral ties in the new age.
Yang emphasised China's strong support for the UAE's national national sovereignty, while firmly opposing any involvement in the Gulf country's domestic matters.
China values the UAE's support for the China-proposed Global Development Initiative and Global Security Initiative, and is eager to further cooperate with the UAE under the two key projects, Yang added.
---
The UAE leader, for his part, urged Yang to extend his heartfelt greetings to President Xi, while also congratulating the CPC on its 101st anniversary, which dates on Friday.
According to Sheikh Mohamed, the UAE and China share great political mutual understanding and brotherly connections, representing as a system of  respect and confidence.
It is a long-term effort to preserve the UAE-China special comprehensive strategic cooperation, which is significantly vital.
Sheikh Mohamed promised to enhance the synergy between the two countries' development strategies and bilateral cooperation in different fields, to actively engage in the joint construction of the Belt and Road, and to contribute to the region's and the world's peaceful development.