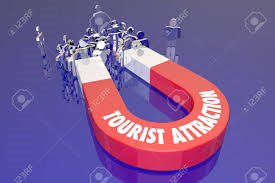 Ever since the world discovered China through the writings of adventurer Marco Polo more than 700 years ago, we've come to regard this large Asian country as the embodiment of all that is mysterious and exotic. Even now, after decades of economic growth, this vast country has lost none of its fascination. Indeed, the contrast between China's ancient customs and the new ultra-modern state that is developing has only increased our fascination with a culture that dates back many millennia.
It's a culture that is much celebrated by the Chinese themselves, as evidenced by the preservation of such important historic sites as the Forbidden City and the Summer Palace in the capital in Beijing  each recalling the days of China's emperors. And then, of course, there's the famous Great Wall, winding for 6,700 kilometers from the Yellow Sea to Central Asia, while its countless shrines exude the spirit of age-old Eastern religions. Thanks to its size, China as a tourist destination offers limitless scope for exploration. Whether you choose to travel aboard a luxury cruise ship through the picturesque Yangtze gorges, visit a bustling city, or seek out the tranquility of an ancient temple, this country is full of incredible experiences. Discover fascinating, unusual, and adventurous things to do with our list of the top tourist attractions in China.
Great Wall of China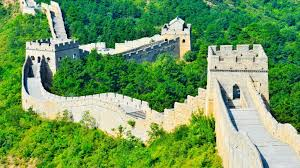 Averaging six to eight meters in height but rising as high as 16 meters — and wide enough in places for five horses or 10 men to pass — the wall boasts numerous battlements and watchtowers, some dating back as far as the 7th century BC, with the best-known areas added around 210 BC when its various sections were joined. Today, the most visited section of the wall is near Badaling Pass northwest of Beijing, easily reached by public transport or organized tours. Other restored sections worth a visit include the section near Gubeikou, 130 kilometers from Beijing, and in Mutianyu, just 70 kilometers northeast of Beijing.
2. The Summer Palace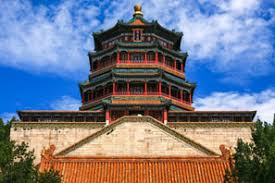 An easy 15-kilometer commute from Beijing, the sumptuous Imperial Summer Palace (Yíhé Yuán) is set amid more than 700 acres of beautiful parkland and is one of China's most visited attractions. While the palace itself was built in 1153, its large lake was added in the 14th century to enhance the Imperial Gardens. Highlights include the magnificent Hall of Well-being and Longevity (Renshou Dian) with its throne, and the beautiful Great Theatre, a private three-story structure built in 1891 to satisfy the imperial family's love of opera and still used for performances of traditional Chinese plays and musical events. Other highlights include the Hall of Happiness and Longevity (Le Shou Tang Hall), with its lovely gardens and courtyards, as well as many miles of picturesque pathways and walking trails. If time allows, try to also take in the ruins of the Old Summer Palace, said to have once been one of the country's most elaborate and architecturally attractive palaces, but which was sadly destroyed by colonial forces in the mid-1800s.
3. Chengdu Research Base of Giant Panda Breeding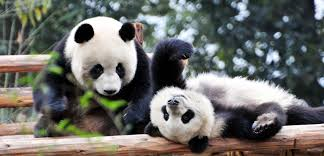 No visit to China would be complete without at least one panda experience. While the country's top zoos boast many fine specimens of these fascinating creatures, the best place to see them in a close approximation to their natural habitat is at the excellent Research Base of Giant Panda Breeding in Chengdu, located in the province of Sichuan. Here, you'll have the chance to watch as many as 80 pandas go about their daily routines, from foraging to playing in the facility's large park-like setting.
     In addition to viewing these splendid animals up close, you'll learn a great deal about them from the many permanent exhibits and displays detailing ongoing conservation efforts to safeguard their future. English language tours are available. If possible, try to time your visit for the morning feeding sessions when the pandas are at their most active; better still, sign-up for one of the unique experiential volunteer programs that will have you involved in the feeding and care of these cuddly creatures… and possibly even holding a baby panda.
Sources:
planetware
Written by Bryan Dearsley